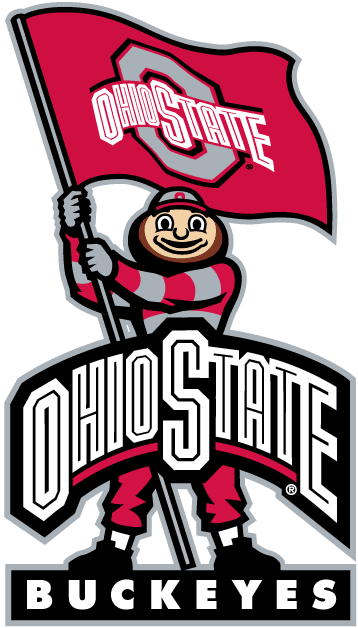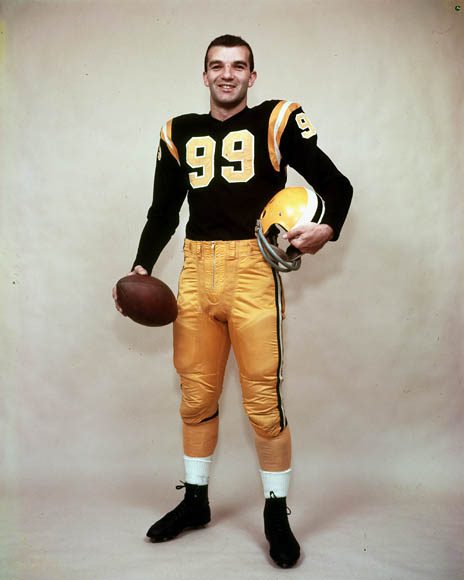 Tony Curcillo
Three-year lettermen played in the "snow bowl", alongside Janowicz and in a win over Michigan
COLUMBUS, Ohio – Tony Curcillo, who was the starting quarterback for Woody Hayes' first Ohio State team, passed away this past Tuesday. Family representatives contacted the Ohio State Department of Athletics with the news. Curcillo, who was 89, lived in Murrieta, Calif.
"Our father would be honored to be remembered for his love of Ohio State University," son David Curcillo said, "and for the privilege he had of being the first quarterback for Woody Hayes. He was also very proud of the fact that he was probably the oldest, for a while, of all the Ohio State quarterbacks."
Curcillo was recruited by and played for Wes Fesler for one season and for Hayes his final two seasons. He was a three-year lettermen for the Buckeyes (1950-51-52) and played quarterback in 1950 and 1951 – Woody's first year as coach. Curcillo threw for 912 yards – the most in Ohio State recorded history at the time – in 1951 and completed 58 of 133 passes with six touchdowns and 11 interceptions. He had 1,138 yards of total offense that season with 226 rushing yards to go along with his passing total.
For two seasons Curcillo lined up in the same backfield as his Elyria (Ohio) High School teammate, 1950 Heisman Trophy winner Vic Janowicz, and he also played linebacker, tailback and even center during his career as a Buckeye. In 1952, he played on an Ohio State team that featured another future Heisman Trophy winner: Hopalong Cassady.
The 1950 Buckeyes won six consecutive games at one point during the season and ascended to the No. 1 ranking in college football before an upset loss to Illinois followed by the unbelievable "snow bowl" game against Michigan. Curcillo led the team with seven touchdowns that season and was second to Janowicz (65) in scoring with 42 points.
In 1951, Curcillo set Ohio State single game records with 292 passing yards and six total touchdowns in a 47-21 victory over Iowa, a game that sparked the Buckeyes on a four-game unbeaten streak after opening Hayes' inaugural season 1-2-1. Curcillo also tied the touchdown passes record that game with four, to four different receivers.
Curcillo's six total touchdowns against Iowa was an Ohio State record for 65 years. Quarterbacks Kenny Guiton (at California in 2013) and J.T. Barrett (vs. Kent State in 2014) had tied the record but then Barrett broke the mark in 2016 with seven vs. Bowling Green and accounted for seven again, at Nebraska in 2017. Dwayne Haskins (three times in 2018, including vs. Michigan) and Justin Fields (vs. Miami in 2019) are the only other Ohio State quarterbacks to be responsible for six touchdowns in one game.
In 1952, Curcillo was moved to linebacker and fullback and he earned all-Big Ten Conference honors at the latter as Hayes moved John Borton into the quarterback position. Curcillo and teammates helped the Buckeyes to a 6-3 record that season and a 5-2 mark in the Big Ten. His last game as a Buckeye: a 27-7 victory over No. 12 Michigan at Ohio Stadium.
Curcillo, who graduated from Ohio State with his degree in sociology, was drafted in the sixth round of the 1953 NFL Draft by the Chicago Cardinals. He was the 63rd overall pick in the draft and, after a two-year stint in the United States Army, had a successful career in the Canadian Football League for the Hamilton Tiger-Cats, winning a Grey Cup with the team in 1957.
Tony Curcillo was preceded in death by his wife of 44 years, Beverly. The couple raised four children: daughters Terry and Crissy and sons Dave and Richard.
COURTESY OHIO STATE ATHLETIC COMMUNICATIONS