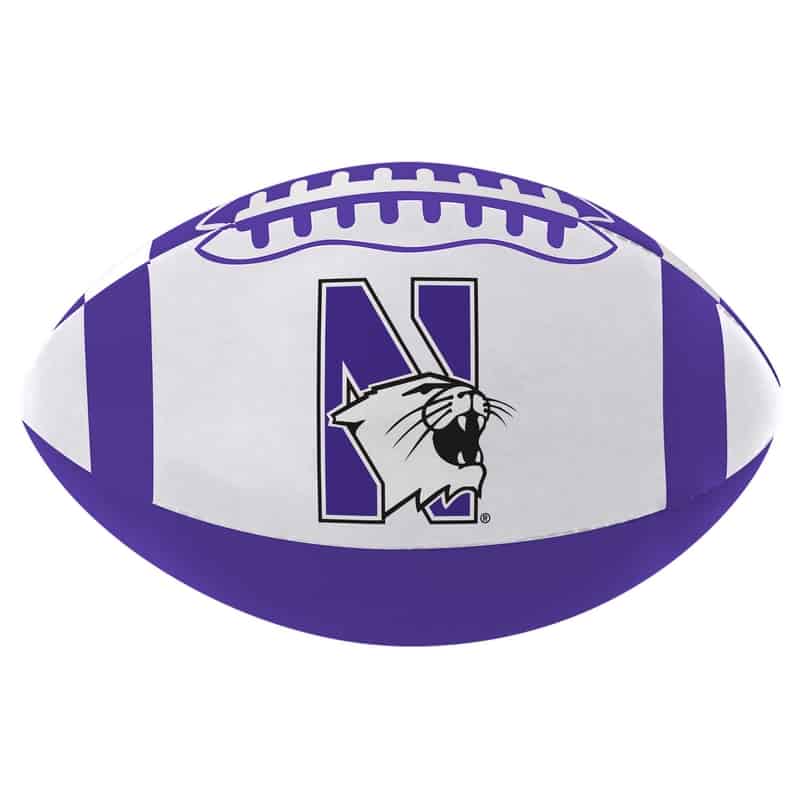 EVANSTON, Ill. — Eight Northwestern defensive players received All-Big Ten Selections on Wednesday, highlighted by sophomore Brandon Joseph and senior Paddy Fisher both receiving individual awards to go along with their All-Big Ten honors.
Fisher received the Butkus-Fitzgerald Linebacker of the Year award (named after Dan and Susan Jones Family Head Coach Pat Fitzgerald), while Joseph received the Thompson-Randle El Freshman of the Year award. Both Fisher and Joseph were voted as first-team selections by both the coaches and media.
Junior Greg Newsome joins Joseph and Fisher on the All-Big Ten first team, also earning a consensus vote from the coaches and the media. Senior Blake Gallagher was named a consensus second team selection, and sophomore Eku Leota was voted to the third team by the media and received honorable mention from the coaches. Seniors Earnest Brown IV and Chris Bergin earned honorable mention consensus while senior JR Pace was voted honorable mention by the media.
Fisher will be the first Northwestern linebacker to receive the Butkus-Fitzgerald Linebacker of the Year award in its 10 year history. He returns to the All-Big Ten first team after receiving the honor in 2018. Fisher led the 'Cats alongside Gallagher with 65 total tackles and finished sixth in the Big Ten, notching four of six games this season with double-digit tackles. In his senior season, Fisher currently has 383 career tackles, the most among any active FBS player.
Joseph put together a historic rookie campaign, garnering two Big Ten Freshman of the Week honors in weeks two and five. He leads Northwestern with five interceptions, tied for the most in the Big Ten. Joseph is the first rookie since 2003 to have five picks in a season. Additionally, he will be the third-ever Northwestern recipient of the Thompson-Randle El Freshman of the Year award; the first since running back Tyrell Sutton in 2005.
Newsome ends a successful junior campaign with the first Big Ten honors of his career. He leads the Big Ten with 10 passes defended, recording nine pass-breakups and an interception. His performance this season was headlined by his match-up against Purdue's star receiver: David Bell, who leads the Big Ten in receptions. Newsome held Bell to just 78 yards; the first time Bell had notched less than 100 yards in five-consecutive games.
Gallagher tied with Fisher to lead the 'Cats with 65 tackles on the season. He also leads Northwestern with 9.5 TFLs, which ranks third in the Big Ten. Gallagher posted four games with double-digit tackles, he led the Wildcats in two of those games (Nebraska and Wisconsin) and tied his career high of 14 tackles. After his performance against Wisconsin, he was named the Big Ten Defensive Player of the week.
Leota leads Northwestern with four sacks on the season, he is also seventh in the Big Ten in both total and solo sacks. He is also only one of three Wildcats to force a fumble this season, joining Fisher and Gallagher. In Northwestern's victory over Purdue, Leota posted 2.0 sacks and a forced fumble. He became the first to post multiple sacks and a forced fumble in the same game since 2016.
Brown garnered multiple preseason awards, including Phil Steele's 2020 Preseason All-Big Ten Team and Athlon Sports' Preseason All-Big Ten Team. He ties for second with Leota amongst the Wildcats with 5.5 TFLs on the season, and second with Bergin with four pass-breakups. The Aubrey, Texas native recorded a career-high eight tackles against Michigan State.
Bergin joins fellow senior linebackers Fisher and Gallagher in a successful senior season, notching three out of six games with double digit tackles. He also received Big Ten Defensive Player of the week honors. His 58 season tackles register third on Northwestern, just behind his fellow linebackers, and eighth in the Big Ten.
This is Pace's second honorable mention selection, after a solid performance in the Wildcat secondary during his 2018 campaign. Pace has managed to repeat his success, posting his eighth career interception against Maryland in addition to his first quarterback tackle against Iowa. He was second in Northwestern's secondary with 28 tackles, behind Joseph's 44. 
COURTESY NORTHWESTERN ATHLETIC COMMUNICATIONS