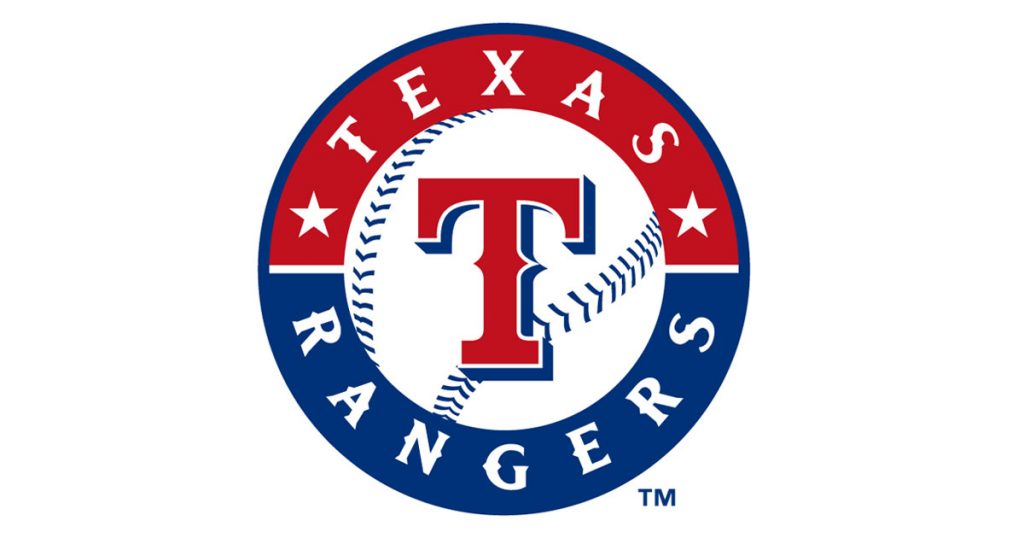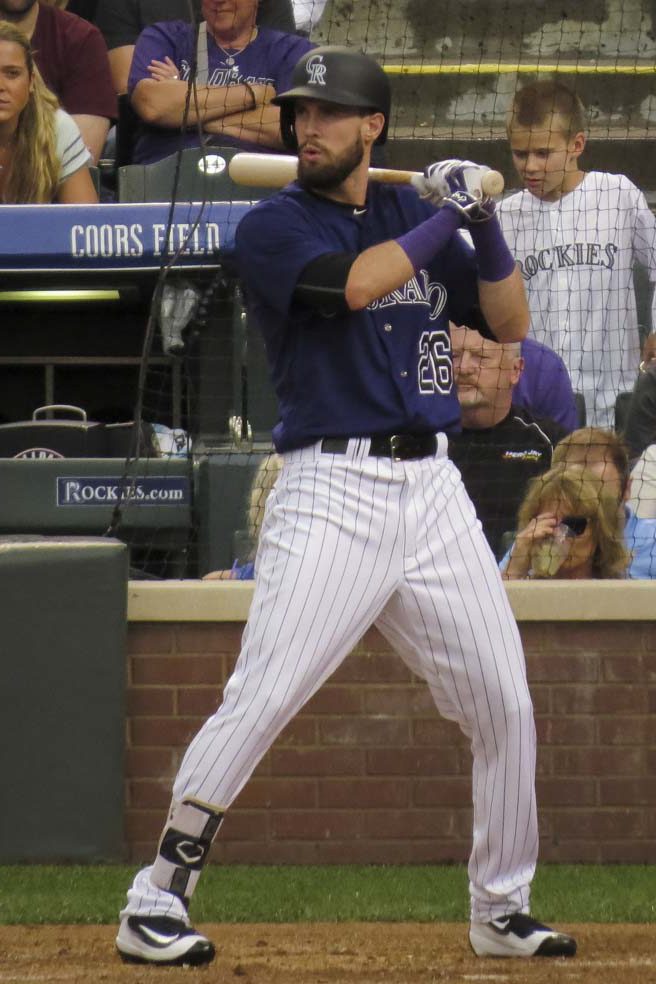 David Dahl at bat for Rockies in 2016 By jenniferlinneaphotography on Flickr, CC BY 2.0, https commons.wikimedia.org
The 2019 National League All-Star has spent his entire career in the Colorado organization
12/15/20
Arlington, Texas — The Texas Rangers today announced that the club has signed free agent outfielder David Dahl to a Major League contract.
Dahl, 26, was not tendered a contract offer by the Colorado Rockies prior to the December 2 deadline, making him a free agent. He has spent his entire nine-year professional career in the Rockies system, batting .286 with an .828 OPS figure in 264 MLB games in 2016 and 2018-20. He hit .183 with no home runs and 9 RBI in 2020, when he was limited due to Injured List stints from August 19-September 8 (lower back soreness) and September 23-end of season (right shoulder strain). He had a season-high 3 hits in the season opener on July 24 at Texas, when his third-inning single off the Rangers' Lance Lynn accounted for the first hit in Globe Life Field history.
Dahl had right shoulder surgery performed on September 29 by Dr. Jeffery Dugas at the Andrews Sports Medicine and Orthopedic Center in Birmingham, Alabama. Dr. Dugas cleaned up fraying in the labrum and removed a small bone spur as well as the bursa sac.
Originally selected by Colorado in the first round (10th overall) of the 2012 June draft, Dahl was a National League All-Star in 2019, when he compiled a .302/.353/.524/.877 slash line with 15 home runs and 61 RBI. He owns a career slash line of .305/.386/.575/.961 with runners in scoring position, the 15th-highest OPS among MLB players with at least 250 plate appearances in those situations since 2016. Dahl has played primarily left field in his big league career (117 starts), but has also seen significant action in center field (54 starts) and right field (38 starts), and is one of just 11 MLB players with 35-or-more starts at all three outfield positions since the start of 2018.
The addition of Dahl follows the Rangers' trade earlier today with Seattle, as the Rangers are now at the 40-man limit on the club's Major League roster.Read more:
COURTESY TEXAS RANGERS MEDIA RELATIONS