Ohio State's first basketball game on Notre Dame's campus since 1972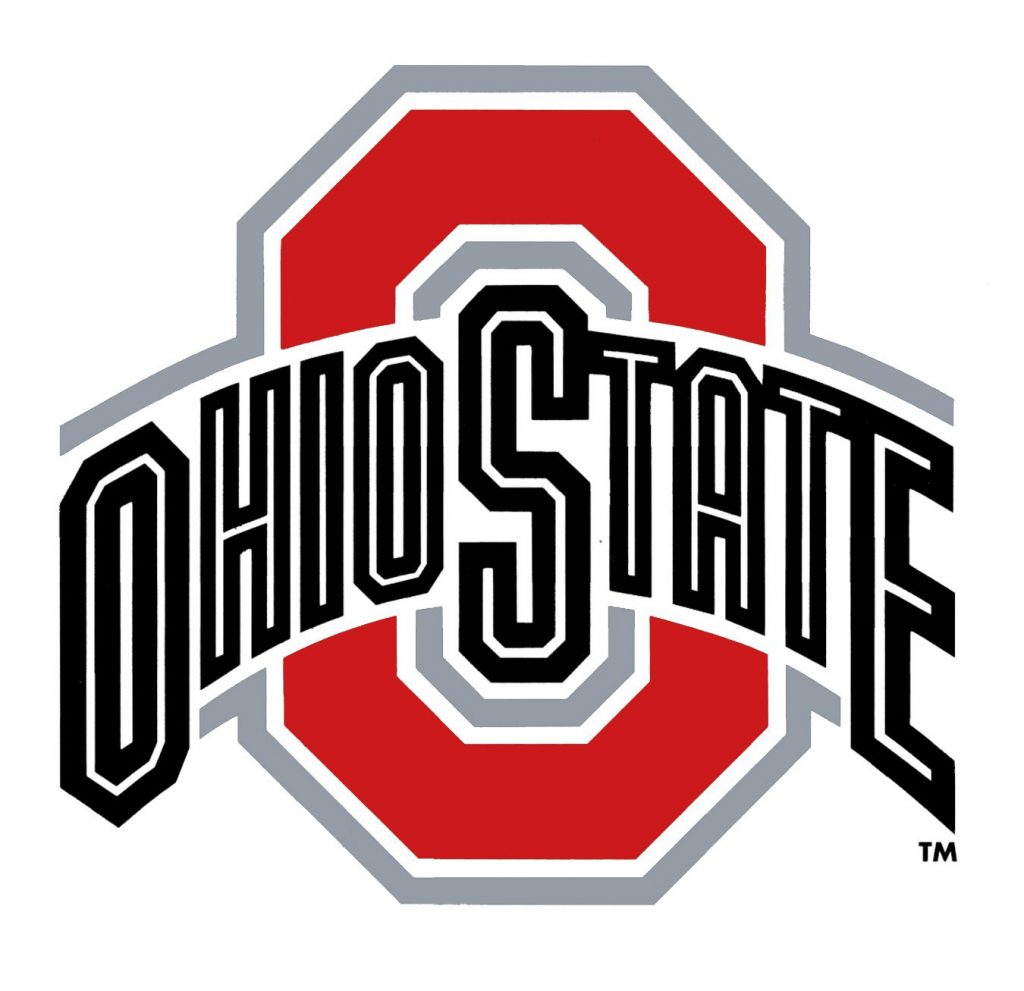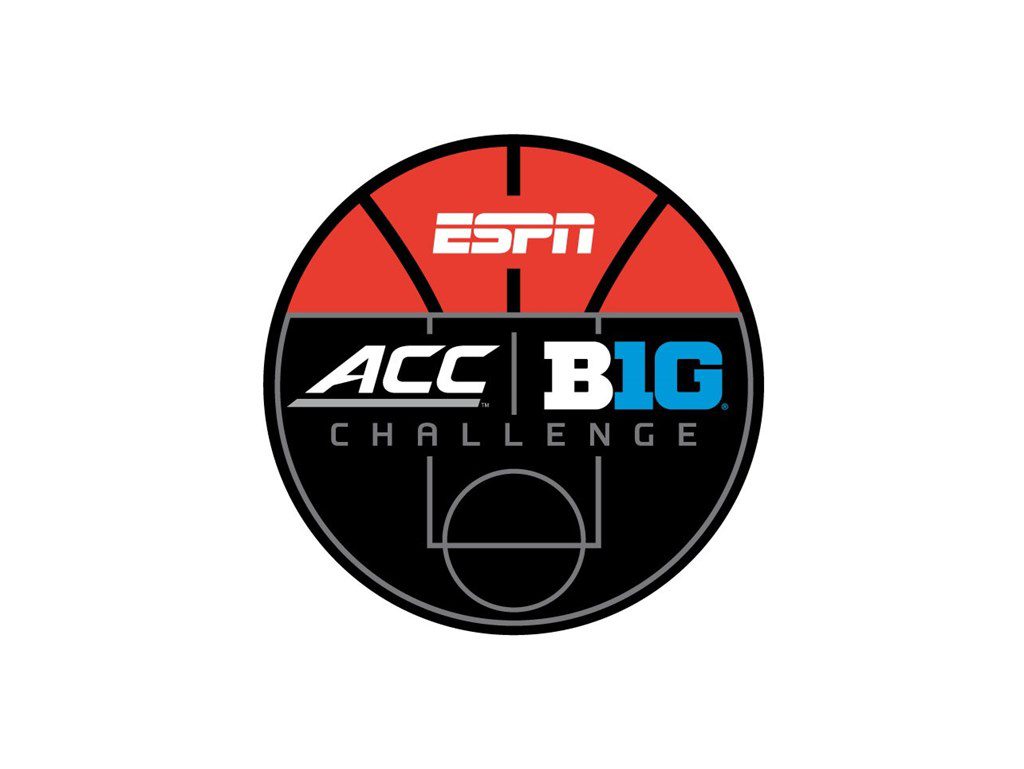 COLUMBUS, Ohio – The Ohio State men's basketball team, now ranked 20th nationally by the Associated Press and 23rd in the USA Today Coaches' Poll, travels to South Bend, Ind., for a 7:30 p.m. game Tuesday against the Fighting Irish of Notre Dame. ESPN2 will broadcast the game as part of the Big Ten/ACC Challenge.
Paul Keels and Ronnie Stokes will have the radio call on the Ohio State Sports Network, 97.1 The Fan.
Head Coach Chris Holtmann
Chris Holtmann is 69-34 in his fourth season as Ohio State's coach and he is 183-119 overall in his 10th season as a collegiate head coach with prior stops at Butler and Gardner-Webb. He is assisted by Ryan Pedon, Terry Johnson and Jake Diebler.
So Far
The Buckeyes are 3-0 on the season with wins over Illinois State, UMass Lowell and Morehead State by an average of 23.3 points per game. Ohio State's scheduled game Saturday against Alabama A&M was cancelled after A&M announced its Covid-19 testing results.
Notre Dame is 1-1 with a loss (80-70) at Michigan State and a 78-70 win Sunday over Detroit Mercy.
History
Ohio State and Notre Dame have met 13 times on the hardwood with the Buckeyes holding an 8-5 advantage in wins. The game represents Ohio State's first game on Notre Dame's campus, and Purcell Pavilion, in 48 years (December 1972). Ohio State won, 81-75, in overtime that year behind 22 points from Allan Hornyak and 19 points and 10 rebounds from Bill Andreas. Luke Witte had 14 and nine, respectively. John Shumate led the Irish with 27 points & 15 rebounds. Fred Taylor & Digger Phelps were coaches.
This Just In – Versus Cleveland State Sunday
Ohio State and Cleveland State have agreed to play this Sunday, Dec. 13, at Value City Arena. Tip time is 4 p.m. with the Big Ten Network televising.
No Fans
Ohio State has played before empty arenas so far. This the result of the Department of Athletics determining that family members of the players and coaching staffs of teams competing this fall will not be permitted into any university sporting event. The decision aligns with the Columbus Department of Health's stay at home advisory, which was issued Nov. 18 and remains in place for 28 days.
10 Notes … for Starters:
§ Ohio State has won four consecutive "first" road games of the season. The team won at North Carolina last year (Big Ten/ACC Challenge) and also has wins at Cincinnati (2018), at Wisconsin (2017) and at Navy (2016) to open each of those respective road seasons.
§ Ohio State is 7-11 all-time in the Big Ten/ACC Challenge since first competing in it in 2002.
§ Chris Holtmann's teams are 1-2 in the Challenge with a win over North Carolina last year and losses to Clemson (2017) and Syracuse (2018).
§ Ohio State defeated No. 7 North Carolina at the Dean Dome, 74-49, in the B1G/ACC Challenge last year. The 25-point margin of victory was second largest by an opponent in the facility (Duke; 29).
§ Duane Washington had 18 points, five rebounds and a career-high tying two assists in the win over the Tar Heels in last year's Big Ten/ACC Challenge.
§ E.J. Liddell came off the bench to add 12 points and five rebounds while C.J. Jackson chipped in 10 and Kyle Young had nine points and five rebounds.
§ Buckeye high games in the Big Ten/ACC Challenge: 35 points by Brent Darby in 2002 vs. Duke and 13 rebounds by Evan Turner (vs. Florida State in 2009) and again vs. Florida State the next year (2010) by Jared Sullinger.
§ First-year Buckeye Justice Sueing (at least on the floor, after sitting out last season) leads four Buckeyes in scoring with 15.0 points per game. Duane Washington (14.7) and E.J. Liddell (14.3) are right behind Sueing with C.J. Walker contributing 11.3 points per game and a team-high 5.0 assists.
§ Kyle Young leads on the boards with 25 total rebounds and an 8.3 per game average. The 25 boards over three consecutive games is the second-most over a three-game run for Young. He had 26 combined last year against Southeast Missouri (nine), Kentucky (six) and West Virginia (11).
§ Ohio State and Notre Dame will resume a storied rivalry on the gridiron in two years – Sept. 3, 2022 – with a game at Ohio Stadium. The return date at Notre Dame Stadium in South Bend is Sept. 23, 2023.
#GoBuckeyes
THE PEOPLE. THE TRADITION. THE EXCELLENCE.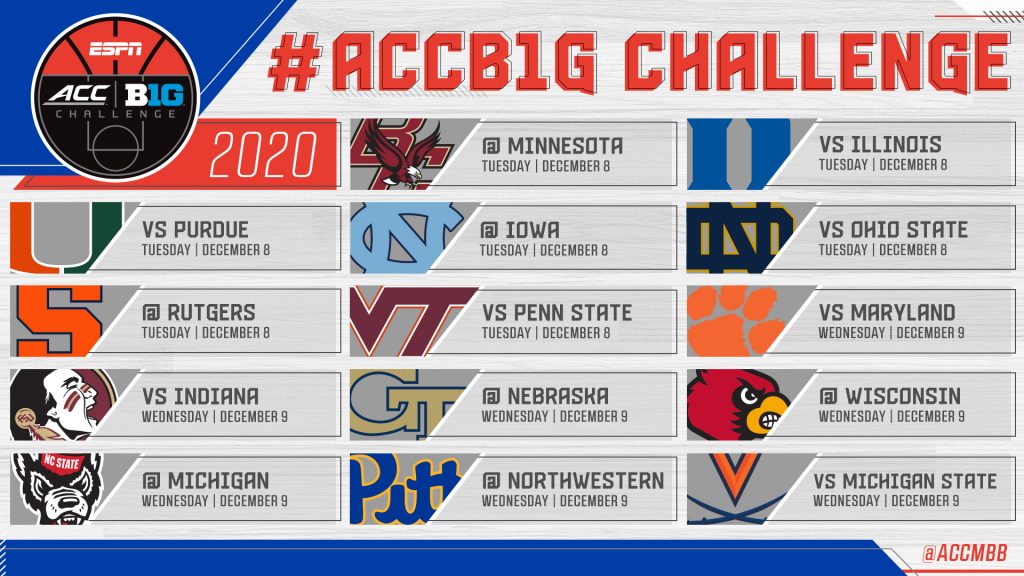 COURTESY THE ATLANTIC COAST CONFERENCE
GAME PREVIEW COURTESY OHIO STATE ATHLETIC COMMUNICATIONS