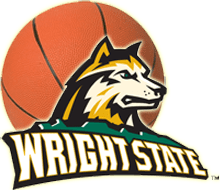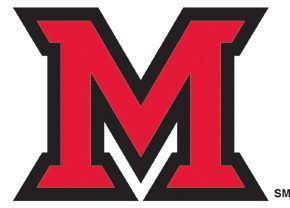 The Wright State men's basketball team is back in action for the second time this season on Saturday afternoon, as the Raiders host regional foe Miami (OH) inside the Nutter Center. Tipoff is scheduled for 4 p.m., and fans can follow the action by tuning in to WRZX 106.5 FM or watching on ESPN3. Chris Collins and Jim Brown will bring Raider fans the play-by-play on the radio and ESPN feeds.
The Raiders dropped their season opener to Marshall on Thursday night, while Miami (OH) is 1-0 but has not played since Nov. 25.
While fans will not be physically inside the Nutter Center to open the season, Raider fans are still able to show their support during the upcoming season through the Nutter Center Virtual Sellout campaign. The campaign enables fans to have a (virtual) seat in the arena, while cheering on the team from home. To learn more information about the Virtual Sellout Campaign and purchase your cutouts, click here.
WATCH ON ESPN3 | FOLLOW LIVE STATS | LISTEN ON WRZX 106.5 FM | 
Last time out, Wright State jumped out to a 21-8 lead in the opening 10 minutes of action on Thursday night against Marshall, with Trey Calvin dropping eight quick points and Loudon Love adding eight of his own, before falling 80-64. After the Raiders led by five at the break, Marshall scored four of the first six points in the second half before the teams traded buckets for the next five-plus minutes. The Thundering Herd took the lead for the first time at the 12:09 mark, scoring 14 of the next 16 points to gain control of the game. Calvin led Wright State with 16 points in 38 minutes, while adding three steals, two assists and a rebound. Love tallied his first double-double of the year, scoring 11 points to go along with 16 rebounds.
WE MEET AGAIN
Wright State is set to square off with Miami for the 37th time in program history, with the Raiders riding a two-game winning streak in the series thanks to a road victory in Oxford last year that was followed up with a neutral site win in the Gulf Coast Showcase two weeks later. This will be the 21st consecutive season the regional foes will square off, in a series that dates back to December 1972. The RedHawks finished 2019-20 with a 13-19 record overall and a 5-13 mark in MAC play. Wright State trails in the series overall 15-21 all-time. Loudon Love turned in a game- and career-high 27 points in the first meeting in Oxford on November 9 last season before Grant Basile and Jaylon Hall each had 17 points in the neutral site win as part of the Gulf Coast Showcase in late November.
MIAMI MINUTE
Miami won its season opener over North Dakota back on November 25 before its scheduled Monday game against Defiance was canceled due to COVID-19 reasons. James Beck finished with a double-double in the opener, scoring 14 points with 10 rebounds, including six points and seven rebounds in the opening half. Dae Dae Grant scored a career-high 21 points off 8-of-15 shooting from the field to lead all players in the season opener. This was the second 20-point scoring effort of his career, after his 20 points against Western Michigan on Feb. 4, 2020. It was the 16th career double-figure scoring game for Grant. Mekhi Lairy was 10-for-10 at the free throw line in the season opener, joining several others in tying a Miami record for single-game free-throw percentage (minimum of 10 attempts). The last time a Miami player was perfect from the charity stripe while hitting double figures in free throws was when Willie Moore went 12-for-12 from the line at Bowling Green on Jan. 25, 2014.
ALL IN THE NAME OF LOVE…
After a 16-rebound effort in the season opener, Loudon Love now has 897 career rebounds with Bill Edwards' 907 career boards looming on the horizon. Over his first three seasons, Love is averaging 9.2 rebounds per game, which is also on pace to reset the Raider program record for career rebound average – currently 8.7 rpg from Rondey Robinson.
Love has 1,404 points (No. 15 all-time in program history) and is less than 100 points away from entering the realm of the top 10 Raider scorers all-time. Love averaged 15.9 points and 9.7 rebounds last season, turning in double digit scoring performances in 21 of his 27 games played, including 17 in Horizon League play. He finished with 11 double-double performances last season, including eight in league action.
GAME PREVIEW COURTESY WRIGHT STATE ATHLETIC COMMUNICATIONS